New report
Introducing our newly created report 'Global Cancer Monoclonal Antibody Partnering 2010-2015 
: Deal trends, players, financials and forecasts
': includes new features that will add
extra value
 for readers. 
More
Featured partnering deals
Intrexon and Merck Serono announced an exclusive strategic collaboration and license agreement to develop and commercialize Chimeric Antigen Receptor T-cell (CAR-T) cancer therapies more »
Aduro Biotech announced the establishment of a major collaboration with Novartis more »
More partnering deals
 | 
all deals at Deal Monitor
---
Featured M&A deals
Teva and Auspex Pharmaceuticals have entered into a definitive merger agreement more »
Mumbai, India: March 25, 2015 – Sun Pharmaceutical Industries Ltd., begins the integration of Ranbaxy's business following the successful closure of its merger. The integration, planned by Sun Pharma over many months, will focus on supporting strong growth. more »
More M&A deals
 | 
all deals at Deal Monitor
Featured financing deals
ImmunoGen announced a $200 million non-dilutive royalty transaction with funds managed by TPG Special Situations Partners more »
Novan Therapeutics has secured $50 million in an oversubscribed private financing more »
More financing deals
 | 
all deals at Deal Monitor
Latest Dealtalk
India-based CLARIS Lifesciences Ltd., which operates a generic sterile injectables business, has become the belle of the ball as multi-national companies such as Pfizer Inc., Amneal, Novartis AG and Indian companies such as Lupin and Cipla, are lining up to play the more »
Novartis , the world's biggest pharmaceutical (big pharma) company, recently increased its interest in Israel to sign pharma deals. For a long time, the company was active in marketing and clinical trials in Israel, and now it is involved in investment as well. more »
More dealtalk
Resource quicklinks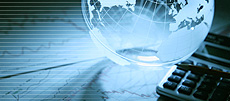 NEW Top life science companies deals revealed using our deal making tools.
Company profiles:
Top pharmaceutical companies |
Top biotech companies |
Top pharma company directory
Scorecards: Partnering | M&A |
Financing | Completed IPOs
Featured reports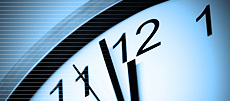 Publication date: March 2015
Publication date: March 2015
Publication date: March 2015
Publication date: March 2015
Publication date: February 2015
Publication date: February 2015
Publication date: February 2015
Publication date: February 2015
Publication date: February 2015
Publication date: February 2015
Publication date: February 2015
Publication date: January 2015
Publication date: January 2015
Publication date: January 2015
Publication date: January 2015
Recent featured insights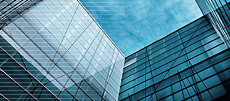 View all insights
Recent therapy insights
View more insights