Updated report
comprehensive understanding and unprecedented access to the licensing deals and agreements entered into by the worlds leading life science companies. 
More
Featured partnering deals
Orca Pharmaceuticals and AstraZeneca announced a three year collaboration to develop inhibitors of retinoic acid–related orphan nuclear receptor gamma more »
Bayer HealthCare and Aronora announced its strategic alliance to manufacture Aronora's AB-022 compound for the treatment of cardiovascular diseases more »
More partnering deals
 | 
all deals at Deal Monitor
---
Featured M&A deals
Shire has acquired Meritage for an upfront fee of $70 million and additional contingent payments more »
Sorin and Cyberonics announced their merger plan to create a new global leader in medical technologies more »
More M&A deals
 | 
all deals at Deal Monitor
Featured financing deals
GE Capital's Healthcare Financial Services business has acted as administrative agent in a transaction that provided a $550 million revolving line of credit facility to Genesis Healthcare, Inc. more »
More financing deals
 | 
all deals at Deal Monitor
Latest Dealtalk
India-based CLARIS Lifesciences Ltd., which operates a generic sterile injectables business, has become the belle of the ball as multi-national companies such as Pfizer Inc., Amneal, Novartis AG and Indian companies such as Lupin and Cipla, are lining up to play the more »
Novartis , the world's biggest pharmaceutical (big pharma) company, recently increased its interest in Israel to sign pharma deals. For a long time, the company was active in marketing and clinical trials in Israel, and now it is involved in investment as well. more »
More dealtalk
CP Scorecard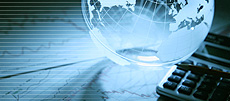 NEW Top life science deals of 2015 revealed using our CP Scorecard tool.
Partnering | M&A | Financing |
Completed IPOs
Featured reports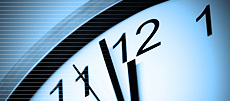 Publication date: February 2015
Publication date: February 2015
Publication date: February 2015
Publication date: February 2015
Publication date: February 2015
Publication date: January 2015
Publication date: January 2015
Publication date: January 2015
Publication date: January 2015
Publication date: December 2014
Publication date: December 2014
Publication date: December 2014
Publication date: December 2014
Publication date: December 2014
Publication date: December 2014
Publication date: December 2014
Publication date: December 2014
Recent featured insights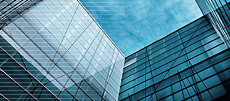 View all insights
Recent therapy insights
View more insights