Updated report
Provides comprehensive understanding and unprecedented access to the oncology/cancer partnering deals and agreements entered into by the worlds leading healthcare companies. 
More
Featured partnering deals
Xencor has entered into a collaboration and licensing agreement with Novo Nordisk to jointly discover novel biologic drug candidates for an undisclosed target by combining multiple Xencor XmAb technologies more »
X-Chem has licensed a second drug discovery program to Bayer Pharma pursuant to the multi-target collaboration the companies established in July 2012 more »
More partnering deals
 | 
all deals at Deal Monitor
---
Featured M&A deals
Merck has acquired OncoEthix more »
Royal Philips and Volcano have entered into a definitive merger agreement. Pursuant to the agreement, Philips will commence a tender offer to acquire all of the issued and outstanding shares of Volcano more »
More M&A deals
 | 
all deals at Deal Monitor
Featured financing deals
Annexon Bioscience has closed a $34 million Series A-1 to support the development of its lead candidate, ANX005, for the treatment of neurodegenerative and autoimmune disorders more »
INSIGHTEC closed on a $59 Million Series D financing led by major institutional investors in the United States and Asia more »
More financing deals
 | 
all deals at Deal Monitor
Latest Dealtalk
Biotech rumor mill: Helix BioPharma Corp. announced Friday that it has begun "a comprehensive exploration of growth opportunities," code that most of the biotech market has taken to mean the company has a shopping list of potential acquisitions and will be buying snap-on targets soon. more »
Big pharma company Bayer , is going hunting for pharma deals again, with its chief executive expected to tell media outlets  that it is looking for further takeover pharma deals.  more »
More dealtalk
CP Scorecard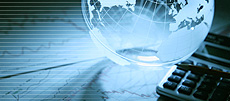 NEW Top life science deals of 2014 revealed using our CP Scorecard tool.
Partnering | M&A | Financing |
Completed IPOs
Featured reports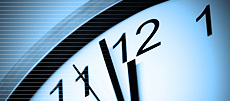 Publication date: December 2014
Publication date: December 2014
Publication date: December 2014
Publication date: December 2014
Publication date: December 2014
Publication date: December 2014
Publication date: November 2014
Publication date: November 2014
Publication date: November 2014
Publication date: November 2014
Publication date: November 2014
Recent featured insights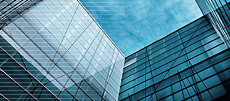 View all insights
Recent therapy insights
View more insights