New report
Introducing our newly created report '
Global Regenerative Medicine Partnering 2010-2015 : Deal trends, players, financials and forecasts
': includes new features that will add
extra value
 for readers. 
More
Featured partnering deals
Center for iPS Cell Research Application (CiRA) of Kyoto University and Takeda Pharmaceutical will work together to develop clinical applications of induced pluripotent stem cells more »
Immunocore will conduct a Phase Ib/II clinical trial combining checkpoint inhibitors MEDI4736 (anti-PD-L1) and/or tremelimumab (anti-CTLA-4) with IMCgp100 more »
More partnering deals
 | 
all deals at Deal Monitor
---
Featured M&A deals
Roche has acquired CAPP Medical, a genomics research company more »
Mylan has made a proposal to acquire Perrigo in a cash-and-stock transaction that would create a diversified, global pharmaceutical leader more »
More M&A deals
 | 
all deals at Deal Monitor
Latest Dealtalk
India-based CLARIS Lifesciences Ltd., which operates a generic sterile injectables business, has become the belle of the ball as multi-national companies such as Pfizer Inc., Amneal, Novartis AG and Indian companies such as Lupin and Cipla, are lining up to play the more »
Novartis , the world's biggest pharmaceutical (big pharma) company, recently increased its interest in Israel to sign pharma deals. For a long time, the company was active in marketing and clinical trials in Israel, and now it is involved in investment as well. more »
More dealtalk
Resource quicklinks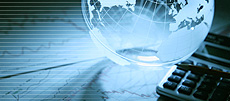 NEW Top life science companies deals revealed using our deal making tools.
Company profiles:
Top pharmaceutical companies |
Top biotech companies |
Top pharma company directory
Scorecards: Partnering | M&A |
Financing | Completed IPOs
Featured reports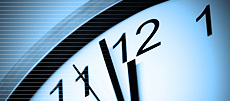 Publication date: April 2015
Publication date: April 2015
Publication date: April 2015
Publication date: April 2015
Publication date: April 2015
Publication date: March 2015
Publication date: March 2015
Publication date: March 2015
Publication date: March 2015
Publication date: February 2015
Publication date: February 2015
Publication date: February 2015
Publication date: February 2015
Publication date: February 2015
Publication date: February 2015
Publication date: February 2015
Publication date: January 2015
Publication date: January 2015
Publication date: January 2015
Publication date: January 2015
Recent featured insights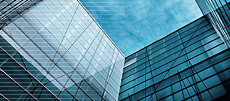 View all insights
Recent therapy insights
View more insights