A newsletter from Life Science Ventures - issue 2 - March 2012.
Licensing - leading therapeutic areas
Continuing on from the first issue we provide an update on the therapeutic areas driving most deal activity in the life science sector.
As was the case throughout 2011, the leading therapeutic category for deal making (biopharma, devices and diagnostics) in the year to date 2012 remains the oncology sector, with over 100 deals completed in the first two months of the year.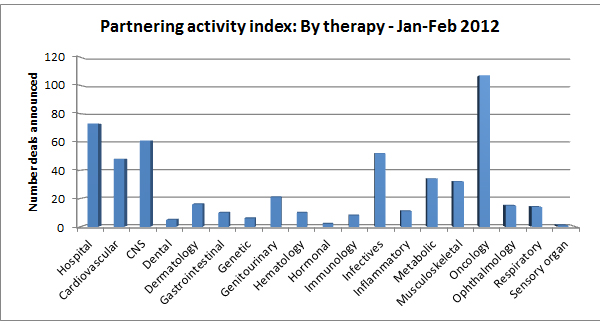 As per 2011, the therapeutic categories of hospital, CNS and infectives continue to generate good deal flow, if not quite to the same level as the oncology sector.