Written and published by partneringNEWS.
During the past 18 months, J&J has melded its many pharmaceutical companies into one entity, known as Janssen, the Pharmaceutical Companies of Johnson & Johnson. Now the various companies can align goals and strategies, allowing Janssen to speak with one voice, according to Robert J. Wills, vice president of alliance management, pharmaceuticals group. 
Janssen has five therapeutic areas of emphasis in R&D: oncology, immunology and inflammation, infectious disease and vaccines, neurology/pain and cardiovascular/metabolism.  "In each of these areas, we focus on specific diseases or targets intended to build a very deep scientific understanding and expertise that creates a strong, competitive position in the field. Then these therapeutic areas are structured end to end from discovery to registration," Wills said. These therapeutic areas function like small companies. They are self-contained units that manage their own budgets and their own fates.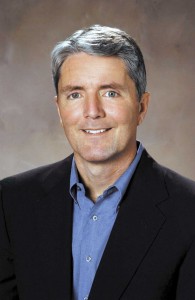 As he elaborated, "Everybody is facing the same problem—development costs are exorbitant, there is high unmet medical need, long drug develop time, and high attrition rates. To sustain growth, we have to have products with a value proposition for patients and payers. No big pharma can do that on their own anymore, so they have to source externally as well."
Although licensing and mergers and acquisitions maintain a critical role in sourcing innovation at Janssen, "they're not the only way to source," Wills said.  Janssen is working closely with venture capitalists, academic institutions, disease foundations, young companies and entrepreneurs who haven't yet started their companies to drive and shape innovation. "We're looking for alternate ways to invest in innovation that make sense for us and our partners," he said.  That includes earlier stage opportunities that may not quite make the traditional cut, but represent good science. "We're turning over each stone," so to speak.
Janssen is mining its internal projects to identify and out-license programs that don't justify continued in-house development, thereby sharing the risk and increasing value of its patent portfolio. For example, Janssen partnered two assets to Furiex, a PPD spin-out, to perform Phase II development to obtain definitive data. At the end of Phase II, Janssen had the option of taking the compounds back with a commitment to develop them and pay Furiex up to USD 330 million in milestones and royalties. The alternative, if Janssen wasn't interested in pursuing development, was an option for Furiex to develop and commercialize the compound itself. In that scenario, Furiex would pay Janssen up to USD 250 million in milestones and royalties. One of those compounds is still in Phase II trials, and Furiex is developing the other itself.
Both companies have the potential to benefit from this type of arrangement, Wills pointed out. "Either we get a Phase III asset back or the small company has a Phase III-ready asset. It's a win-win scenario. We continue to look for this type of opportunity," he added.
In-licensing
Janssen also looks strategically at very early stage projects, with the goal of identifying likely winners and subtly guiding their development. "We in-license from discovery all the way forward," Wills said, in a marked reversal of the trend among pharmaceutical companies and venture capitalists to de-risk their involvement by investing predominately in late stage projects.
To be involved in early development, Janssen works closely with several venture capital companies as they evaluate potential investments, capitalizing funds as or just before they are forming, or capitalizing specific start-ups. Developing synergy in this way, working with a fund or start-up company early on, validates the development concept, provides a potential exit strategy for the smaller company and also enables Janssen to provide advice and expertise that can help the company directionally. "We've done this with several venture companies, using a couple of different models," Wills recalled.
"In joining with a VC, our intent is to see opportunity and concepts very early, have companies present ideas to us and to have input," Wills emphasized. "Specifically, it increases the chance of a pharma-based exit strategy by saying, early on, 'If you go this path, it's likely we'll be interested.' But, we don't have ties other than as investors," he stressed. "We're not controlling."
VC and biotechs are pleased with this approach, he said, particularly in this risk-adverse business environment.  "If early stage investment dries up, we won't have an industry," he maintained.  "Many venture capitalists have left early stage investing, but you can't ignore this space."
Incubators also are seeing the effects of Janssen's interest in early innovation. Janssen is the first life sciences company to invest in Polaris Venture Partners' Dogpatch incubators for innovative, disruptive ideas. "We're putting a person in California to advise start-ups on how to start, what interests pharma and to share our expertise and specific areas of interest. Fostering innovation targeted to our specific interests is our goal, but we have no control over the companies," he reiterated.
In January, Wills continued, "We started our own incubator in La Jolla, called Janssen Labs." It had four tenants by mid-February. "We approved their concept ideas as part of the entry requirement, but have no exposure to their confidential data. They rent space, access our equipment and can talk with our scientists if they wish," he elaborated. When they spin out of the incubator, it is likely they will approach Janssen as a potential development partner.
Janssen also is increasing its ties to academia as university tech transfer processes, intellectual property rights and lab automation all have improved. "We've done several deals in the past few years," Wills said, noting agreements with the University of Pennsylvania in neurosciences, Vanderbilt University in schizophrenia and the Koch Institute in oncology. The collaborations tend to be narrowly focused so, "we provide the funding and they do the work," he said.  "We're not just throwing money over the fence, however.  We get reviews and have input," including insights regarding what more could be accomplished with specific, additional resources. "There's an endgame of treating patients. Industry brings the discipline and focus needed to translate academic findings to patient care."
The company also is working closely with the Global Alliance for TB Drug Development (the TB Alliance) to develop what may become the first tuberculosis (TB) medicine with a new mechanism of action in 40 years. It currently is in late stage development. Janssen will market the drug for multiple drug-resistant TB, and will grant the TB Alliance a royalty-free license for worldwide development and access to the drug for general use.
Despite the unmet medical need, "going forward with that drug was difficult to justify on its own, so we collaborated," Wills recalled. The development program benefits with the deep insights of the TB Alliance's scientists and from the drug development expertise of Janssen scientists. The project has joint oversight and, Wills speculated, "This probably will be a break-through product for resistant TB."
Janssen is eager to talk with potential partners, Wills said. "We have very focused therapeutic teams that are familiar with many of the players in their specific areas. In addition to the traditional business forums, disease association meetings and academic relationships where Janssen follows innovation, we also have a one-page brochure with contacts for each area," and a web portal that supports submissions of new opportunities. "All the contacts are funneled through business development to provide consistency and fast responses, and to ensure that each solicitation is evaluated. We're agnostic about how an idea comes in."
Wills is scheduled to speak Monday afternoon at BIO-Europe Spring®, 13:30–13:50, Level 1, Room 107.