Written and published by partneringNEWS.
At BIO-Europe Spring®, DSM Biologics and DSM BioSolutions are interested in partnering their proprietary technology packages as well as their CMO services. "Clients can access DSM's technology either as a CMO client or by out-licensing the technology to optimize biopharma manufacturing, and so reduce costs and risks," Karen King, president of DSM Biologics, a business unit of DSM Pharmaceutical Products (DPP), pointed out.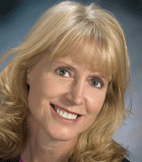 Through its business units, DSM leverages its expertise in life sciences and materials sciences to drive innovation economically, environmentally and socially, for all of its stakeholders. Within DPP, DSM Biologics is responsible for mammalian cell culture-based operations, and DSM BioSolutions is responsible for microbial fermentation operations. The DPP family of businesses, King elaborated, includes "mammalian cell culture-based antibodies and protein production for large molecule biologics, as well as our microbial fermentation biomanufacturing for small and large molecule pharmaceuticals, full line chemical API synthesis including green chemistries for synthesis optimization including biocatalysis and microreactor technologies, and complete finished dosage manufacturing including orals, tablets, and sterile filling/lyophilization of high-end biopharmaceuticals." DSM operates nine R&D, pilot and commercial scale production sites in Europe, the US and Brisbane, Australia (operational in 2013). Seven of these sites have dedicated biotechnology operations.
"In DSM Biologics, the fact that we will license technology to others is unusual and puts us in a different relationship," King said. "We license our technology, and then provide support to ensure our clients get the most out of that technology." Consequently, the relationship between DSM and its clients becomes more strategic and more collaborative.
Increasing the value proposition
Throughout DSM's business units, innovation drives strategic growth for the units and for their clients. DSM Biologics' proprietary technologies, for example, lower the cost of goods, increase sustainability and are fully compatible with single use and commercial scale technologies, thus streamlining scale-up. They also offer advanced process controls that provide the improved levels of process monitoring and product quality that are vital not only for new molecules, but also for biosimilars.
As King explained, "Mammalian cell culture has only been available for about 30 years. It's still a relatively new process when compared to chemical synthesis, and is very inefficient and capital intensive. We're developing platform technologies to elevate the entire field, so we can culture any products on any cell line, reducing both the scale of the process equipment and the capital costs, while getting significantly higher titers."
For example, she continued, "For mammalian cell lines, XD® Technology leads to very high cell densities in the bioreactor, yielding significant titer improvements of 5–15 fold compared to those of standard fed-batch processes. These titer boosts are important for cell lines that have a very low productivity, and for processes that require large volumes at low costs," she explained. "XD® can bring the titers very quickly from 0.150 g/l to above 2 g/l." For large volume, low cost goods, the technology delivers titers of 10 g/l or more.
DSM Biologics' next generation expanded bed chromatography technology, called Rhobust®, uses cross-linked agarose beads with tungsten carbide to increase particle density. Rhobust® is applied as a direct capture step for mammalian and microbial harvest to increase yield, reduce the number of unit operations and reduce the cost of goods. "This technology works very well with the high cell densities of XD," King said.
"After the capture step in conventional downstream processes, further purification and polishing of proteins are traditionally carried out in separate downstream unit operations," King explained. "With DSM's Kremer Method™, these steps are streamlined to work in a continuous flow-through unit operation." Using this method, she said, the bottlenecks created in downstream processing can be significantly reduced, increasing throughput and reducing material consumption.
"Cost savings are very specific to the client and depend upon the process and assets they're using," King emphasized. But, "in general, using our entire technology package reduces overall costs of the mammalian cell culture manufacturing process—upstream and downstream—by 40–50 percent. For one client manufacturing MAbs, we have been able to show a savings of EUR 40 million for every 100 kilograms of MAbs produced."
At DSM BioSolutions, "clients have access to cutting-edge technologies in fermentation-based processes as they are continuously developed and improved for DSM's in-house production processes," King said. New high-producing microbial strains have been introduced that improve performance, particularly at larger production scales. Additional innovations include advanced-scale compatible expression platforms for protein production, new modes of fermentation process execution and selected high-performance product isolation and purification operations. "These innovations fit classical fermentation products as well as such modern biotechnology-based products as recombinant proteins," King added.
DSM has a strong focus on integral process design, which is reflected in both the development and the production phase. All DSM in-house innovations can be applied in large-scale manufacturing, thus increasing their value.
DSM innovation includes sustainability. "We're focused on sustainability across all DSM Pharmaceutical businesses from the green chemistries applied in our API manufacturing to our pharma biotech proprietary technologies," King said. "As all natural resources become more precious, our ability to use fewer resources, such as energy, water, and chemicals, becomes more valuable."
Flexibility
Flexibility and innovative technology are the hallmarks of DSM Biologics. "We can utilize our proprietary technologies or we can use standard fed batch or perfusion processing, depending on the client's needs. We have flexibility in bioreactor scale using 50L, 250L, 500L and 1,000L disposable technology, and our downstream capabilities allow the processing of a wide range of product titers from any of these bioreactor sizes," King said.
"Our proprietary technologies, in particular XD, allow clients to maximize output from disposable bioreactors. Typically XD has increased product titers by a factor of 8–10 times, which means a 250L bioreactor can provide a DSM client with the same amount of drug substance as a 2,500L stainless steel bioreactor at an overall lower cost," King stressed. The technology can also ultimately lead to faster development times.
In the third quarter of 2013, DSM expects to open a new production facility in Brisbane, Australia to provide the same proprietary technologies at development and commercial scale. The Brisbane facility and the existing Netherlands-based facility provide full mammalian services, including process development, cGMP manufacturing and regulatory support.
In addition to manufacturing, DSM's wide range of expertise is available through the DSM Biotechnology Center. DSM has two R&D sites and four labs with pilot through commercial facilities dedicated to each of its platforms.
At both DSM Biologics and DSM BioSolutions, "the collaborative projects are very challenging, unique and complex," King noted. For best results, she and her team foster open communications throughout the project, beginning with the earliest discussions on production targets and scale and continuing through later discussions on release criteria. "This is essential for the project to be successful," she stressed.
DSM Biologics has a 25-year track record as a successful, full-service CMO. That experience provides the framework, financial stability and access to resources that help DSM Biologics and DSM BioSolutions develop their proprietary, cutting edge technologies, as well as working knowledge of the dynamic regulatory environments throughout the world. "We're known for our excellent track record," King said.