Updated report
Provides comprehensive understanding and unprecedented access to the oncology/cancer partnering deals and agreements entered into by the worlds leading healthcare companies. 
More
Featured partnering deals
Amgen and LabCentral biopharma partners: announced an agreement in which Amgen has become a LabCentral platinum sponsor. more »
Eli, Lilly and Company pharma partners on a five-year research partnership with the University of Surrey to study health outcomes, focusing on the effects of treatment in people with type 2 diabetes, which affects about 95 percent of those with the disease. more »
More partnering deals
 | 
all deals at Deal Monitor
---
Featured financing deals
Asante Solutions has filed to raise up to $45 million in an IPO financing to help it further commercialize its insulin pump, which is designed to be easy to use and is cheaper than products by major competitors. more »
Juno Therapeutics announced the pricing of its initial public offering of 11,022,917 shares of common stock at a price to the public of $24.00 per share more »
More financing deals
 | 
all deals at Deal Monitor
Latest Dealtalk
Merger news: Rumors that Ireland-based Actavis  is still looking to buy up a company or two continue with speculation that it is considering Spanish drugmaker Almirall SA. Actavis, which is domiciled in Ireland, but operates out of Parsippany, N.J. was also earlier rumored to be interested in buying GI drugmaker Salix Pharmaceuticals and Omega Pharma NV. more »
Biotech rumor mill: Helix BioPharma Corp. announced Friday that it has begun "a comprehensive exploration of growth opportunities," code that most of the biotech market has taken to mean the company has a shopping list of potential acquisitions and will be buying snap-on targets soon. more »
More dealtalk
CP Scorecard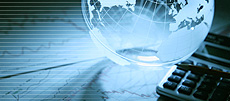 NEW Top life science deals of 2014 revealed using our CP Scorecard tool.
Partnering | M&A | Financing |
Completed IPOs
Featured reports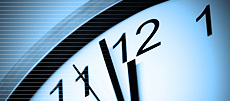 Publication date: December 2014
Publication date: December 2014
Publication date: December 2014
Publication date: December 2014
Publication date: December 2014
Publication date: December 2014
Publication date: December 2014
Publication date: December 2014
Publication date: November 2014
Publication date: November 2014
Publication date: November 2014
Publication date: November 2014
Publication date: November 2014
Recent featured insights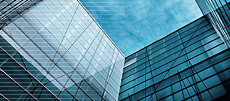 View all insights
Recent therapy insights
View more insights